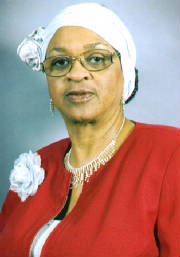 Tucson, Arizona
Greetings:
Welcome to the Tucson Branch of the National Association for the Advancement of Colored People (NAACP)

web site

. We are excited about our new

web site

and we hope that you will be a frequent visitor. Our

web site

will provide information on the activities of the Tucson Branch, in addition on how you can participate in NAACP activities, i.e. membership, Freedom Fund Banquet, and youth and college activities. I am proud to carry on the 98 years tradition of Civil Rights in our community and our State. I hope that you will join me the officers and members in continuing to make Tucson a place that we are proud to call home.
Donna Liggins, President
Tucson Branch